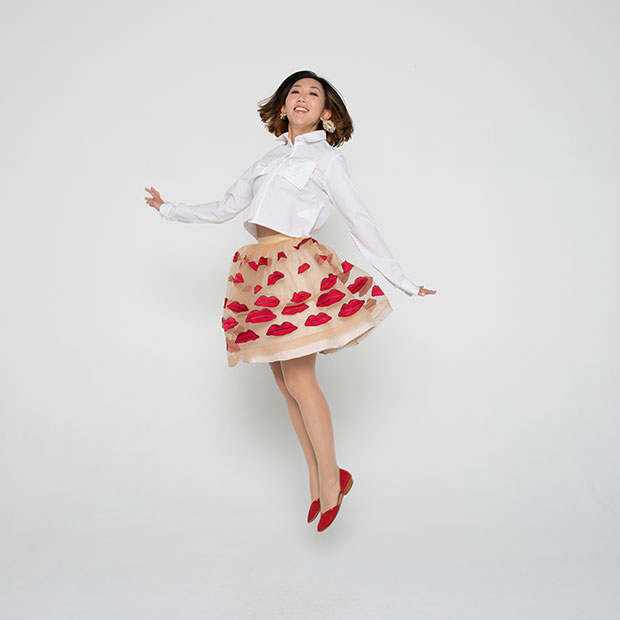 Rie Fu (リエフゥ full name Rie Funakoshi) is one of the more notable bilingual singer-songwriters (her songs often switch between English and Japanese) to come out of Japan in the past ten years. You may have heard Rie Fu from her songs "Life is Like a Boat" or "I Wanna Go To A Place…" used in anime such as Bleach and Gundam Seed respectively. Known for her sweet hook-laden ballads and strong voice, Rie Fu cites American pop-duo Carpenters and Joni Mitchell as a big source of inspiration; she would further show her love for the Carpenters in the cover album Rie fu Sings The Carpenters released in 2013. Signed to Sony Japan's Palm Beach and Gr8! Records imprint, Rie Fu has released over seven albums since her debut in 2005, most recently being I, which came out in November 2014. In addition to a career in music, Rie Fu (under the moniker Rie Funakoshi) is also an established painter / artist. Her artwork is often featured in her album and single booklets, and has been shown at exhibitions around her native Japan. Rie Fu will be making her first ever live performance in Hong Kong this coming June. We caught up with the busy musician for some pre-show Q&A.
From my understanding, some early inspirations for you include the Carpenters and Joni Mitchell, has there been any other big influences for you since your debut?
Yes, my first musical encounter was The Carpenters, fascinated by the soothing, somewhat melancholic voice, and kept on trying to sing like her since I was around 8. Last year I saw Kate Bush's first concert in 30 years, and was amazed by her artistry as a whole. Outside music I am inspired by traveling. Recently I traveled with a high-resolution audio recorder and have been collecting local sounds wherever I go.
So you released a new album "I" last year, can you tell us a little about how it differ from some of your past releases?
"I"(the alphabet, i in caps), stands for "inside" or "input", "ai" also means "love" in Japanese. It's my seventh original album, and it was released on my 10th anniversary year since my debut. It's definitely digging deeper "inside" my wacky brain than the other works, and I worked with a brilliant producer in Japan who worships the Beatles, so it's really psychedelic in a way that it's like turning pages of a colorful picture book as you listen to the album.
Do you have a favorite song? Or a song who you would recommend to first time listeners?
A special song for me is "Singapore", as the title suggests, it's about the country I moved to last year, I dedicated this song to the beauty and diversity of the multi-cultural country, and recently made a music video highlighting 4 of the main cultures in Singapore (Chinese, Malay, Indian and British). This song is growing more and more important for me, as I sing this song at gigs here in Singapore, I can see the local people's faces light up.
Another special song is "Butterfly". I made this song with singer Meja and the legendary Swedish producer Douglas Carr in Sweden, in such an amazing location in the Swedish countryside at Douglas's dream home studio, beginning with Meja's words "Nobody's born a butterfly". It really encouraged me to spread my wings and aspire to aim at a higher stage, as this song is about growing in inner beauty in the course of life. I collected messages from independent and successful women, asking them to write a message to themselves 10 years ago. This relates to my 10th anniversary, as well as to inspire young women flying out to achieve their dreams and goals.
What are your thoughts on the current music landscape? With steaming apps like Spotify, KKbox…etc, do you think it's easier or more difficult to promote your music from when you debuted in 2005? Obviously the music is easier to access, but do you think it's now harder to stand out from the crowd?
I have to thank those current music landscape since I made my own label in 2012, it would have been a lot harder to get myself heard without the social media, and I do everything nowadays (promoting, ticketing, digital releases, etc) online, whereas in 2005 I was very lucky to have the support of a major label when online media wasn't so prevalent.
In terms of standing out from the crowd, I think it's the matter of purely songwriting, and it's always an aspiration for me to achieve that level of creativity.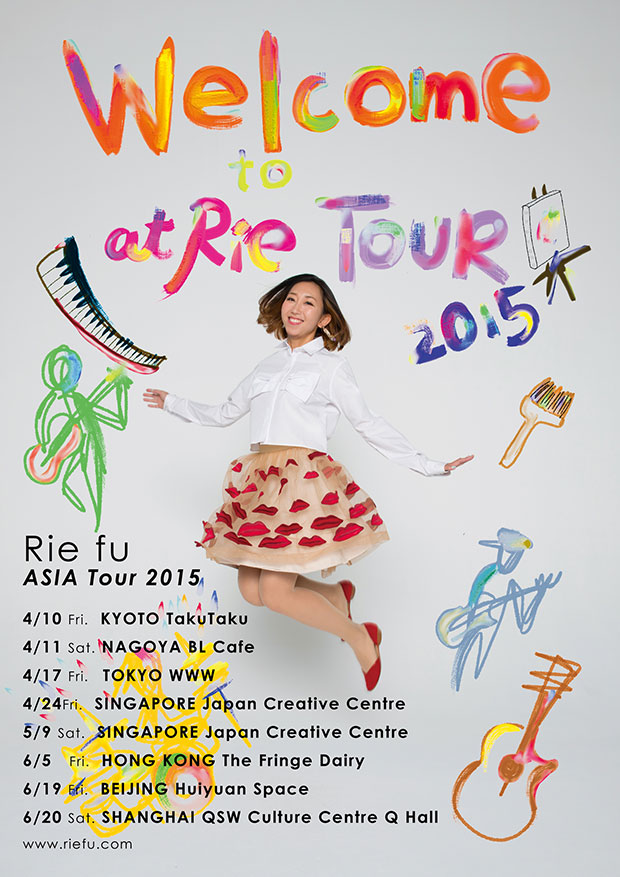 So this is your first time playing in Hong Kong? What are you looking forward to the most?
I'm mostly looking forward to engaging with the audience, and to know their connections with my music.
Was it your childhood dream to become a musician? If not, what was it?
I was an extremely shy kid and was drawing all the time, so I wanted to become an artist or a fashion designer, and I still love the creative process rather than showing off in front of a crowd!
What advice would you give about achieving goals?
Never give up, and all you need is just one person who believes in you.
Have you heard of any bands or musicians from Hong Kong, Taiwan, or China? If so, who do you dig the most? If there any band or musician outside Japan you really want to collaborate with?

I've been a huge fan of an artist originally from Taiwan, Vienna Teng. I would love to collaborate with great songwriters like that.
Anything you would like to say to our readers?
Whether you're into Japanese animation or fond of Carpenters, or just a friend tagging along, it would be such a special opportunity to meet as many people as possible through music at my first gig in Hong Kong.
This or that questions:
Night or Day?
Night, the silence works for concentrating on work.
Drawing or Painting?
Painting.
Ayumi Hamasaki or Utada Hikaru?
Utada, though both were the theme music of my teenage years!
Ramen or Laksa?
I was just thinking the other day, that I'd like to try ramen noodles in laksa soup!
Cats or Dogs?
Dogs, smart ones.
Thank you Rie Fu for participating in this interview, learn more about Rie Fu at her Facebook and Soundcloud.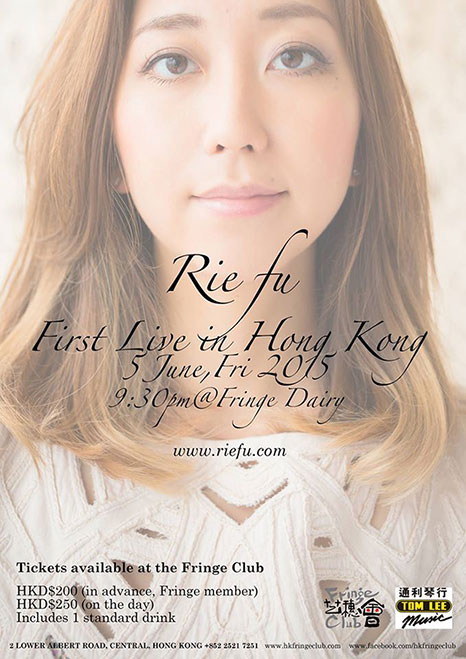 Rie fu "First Live in Hong Kong"
Date: 5th June 2015
Time: 9:30pm
Venue: Fringe Dairy
2 Lower Albert Road, Central, Hong Kong
Facebook event: https://www.facebook.com/events/1551151415142737/
Get your tickets at the Fringe Club: http://www.hkfringeclub.com/en/whatson/561
—————————————————————————————–
Did you like this interview? Let us know what you thought about it. Also take a minute to subscribe to our RSS and follow us on 微博 (Weibo) for more tasty music bites.
喜歡這篇訪問嗎?留言告訴我們您的想法,或分享給朋友吧!也歡迎訂閱我們的 RSS 或 微博(Weibo)